How to use
PC200 Installation
When installing the Pedal Commander, if the plugs are not fully locked in, they can become loose over time. To ensure you locked the plugs in place, you will want to hear a "click" sound when connecting the plugs. That "click" signifies that they have been locked in tight.

If you do not wait as explained and you unplug the gas pedal too soon, you will receive a check engine light because the vehicle's computer still has power and has detected a sensor was unplugged.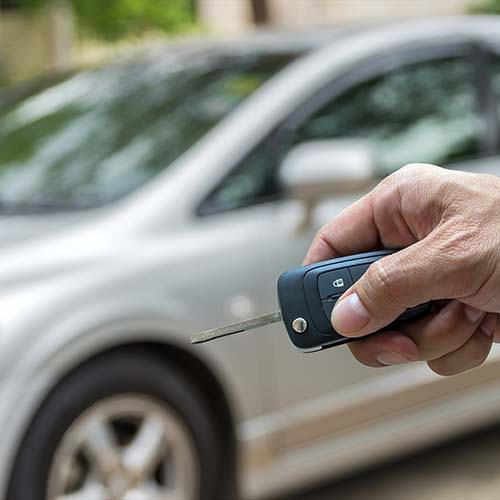 Step One - Turn off ignition.
Keep the key fob at least 35ft (10m) away from the vehicle. They key signal can give power to your vehicle's computer.

Wait 10-15 minutes with your driver door open to allow your ECU to shut down
Step Two - Plug in Pedal Commander.
Locate your accelerator pedal assembly plug connection

Remove the plug from your gas pedal

Plug male and female connectors into their coordinating plugs on the gas pedal. Make sure that both plugs "click" into place.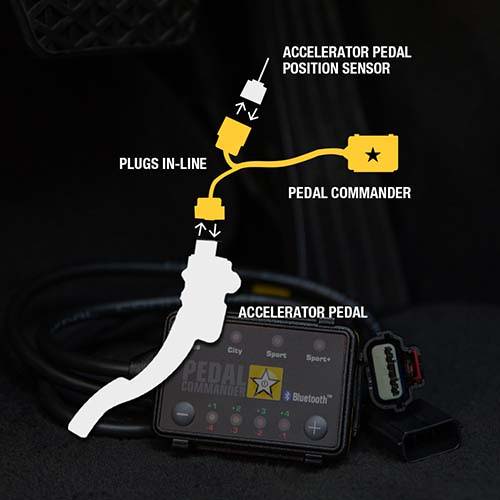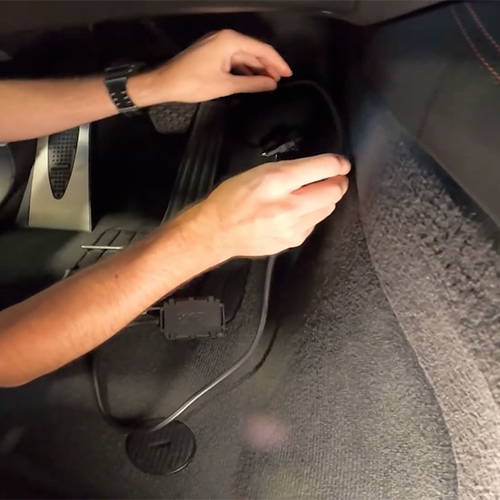 Make sure the cables are tucked in place so they do not affect or endanger your driving

Route the Pedal Commander to where you can access easily
Use the included alcohol wipe to clean the area where you would like the mount the bracket

Apply the supplied velcro to the bracket and cleaned area

Place the Pedal Commander into the bracket and you're done!